Cher Sues Financial Firm in California for $800k in Losses
Cher has sued a financial management partnership she claims defrauded her out of more than $800,000 in investments that went belly-up.
The suit was filed this weekin Los Angeles County Superior Court on behalf of Veritas Trust, of which the singer is the sole trustee.
It targets SAIL Venture Partners and related firms and accuses them of bundling Cher's money into "risky and unsound" investments. The lawsuit alleges SAIL's principals engaged in "malicious and fraudulent" behavior.
Messages seeking comment from SAIL officials weren't immediately returned.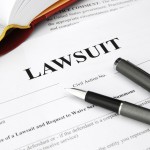 The suit seeks financial restitution and punitive damages but didn't specify amounts.
Cher, whose performing career stretches back to the mid-1960s, last toured as a singer in 2014.
Copyright 2021 Associated Press. All rights reserved. This material may not be published, broadcast, rewritten or redistributed.