Oregon Teen Disfigured During School Trip to Costa Rica Sues For $20M
An Oregon teenager who was disfigured during a school trip in Costa Rica has filed a $20.8 million lawsuit against his former high school.
The Oregonian/OregonLive reported that Joseph Christopher Johnson filed the suit earlier this week against Salem Academy, a private Christian school with around 700 students.
A school representative declined to comment.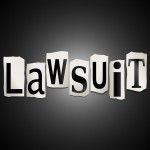 According to the lawsuit, Johnson's head and face were severely injured by a motor boat's propeller while out swimming on the seventh day of the Costa Rica trip in 2014. The trip organized by a tour company the school had hired. The suit claims that students should not have been allowed to swim in the multi-use area known for having motors boats pass through.
The suit claims that Johnson has been in continuous pain for the past two years, has permanent scars because of the incident and has soaring medical bills.
Copyright 2021 Associated Press. All rights reserved. This material may not be published, broadcast, rewritten or redistributed.