Mother of Oregon Child Strangled by Window Blinds Sues Apartment for $4M
The mother of a 3-year-old girl who died after being strangled by a window blinds cord in a Clackamas County, Ore. apartment has filed a $4 million lawsuit.
The Oregonian/OregonLive reported Sahrye Imani Hardy had been visiting a resident at Pineview Apartments with her mother last year when she became entangled in a dangling cord.
The suit alleges the apartment management company allowed cords longer than 7 1/4 inches to hang from the window covering, posing a hazard for children.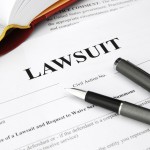 A lawyer representing Sahrye's estate says the cord cuts off a person's ability to speak or cry for help, which is why Sahrye's mother didn't notice her daughter was being strangled until it was too late.
A representative from the management company said Wednesday they hadn't seen the lawsuit and declined comment.
Copyright 2021 Associated Press. All rights reserved. This material may not be published, broadcast, rewritten or redistributed.