California Commissioner Issues Cease and Desist Order to Applied
Update: The California Department of Insurance originally issued a cease and desist notice, not an order as is reported below. Due to wording in a press release issued from CDI, several news outlets reported an order was issued. A CDI spokesperson on July 26 clarified the difference, saying that Applied executives have been notified that a cease and desist order against one of the carrier's workers' compensation programs is being sought.
California Insurance Co. and Applied Underwriters Captive Risk Assurance Company Inc., two Berkshire Hathaway companies, were issued a cease and desist order from the California Department of Insurance following Insurance Commissioner Dave Jones' decision in the Shasta Linen case that CIC used unapproved rates in a complex insurance scheme that circumvented regulatory review.
The order requires CIC and AUCRA to cease and desist from issuing or renewing any workers' compensation policy that uses an unfiled and unapproved ancillary or collateral agreement consistent with the decision.
"My cease and desist order requires California Insurance Company and Applied Underwriters Captive Risk Assurance Company Inc. to stop selling unfiled insurance policies, and stop renewing policies that have not been filed with the Department," Jones said in a statement. "The precedential Shasta Linen decision and order found that California Insurance Company was circumventing regulatory oversight by imposing unfiled rates and terms on a small family owned business, including terms requiring the small business to pay hundreds of thousands of dollars more and to resolve any disputes with the insurer in the British Virgin Islands."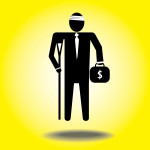 Last week Jones announced that under an elaborate scheme, CIC has been selling an insurance product called "EquityComp" that essentially left a California small family-owned business self-insured. Commissioner Jones ruled that this complex insurance scheme circumvented regulatory review and found it to be void as a matter of law.
Related: