Disney CEO Iger Joins Los Angeles Bid for 2024 Olympic Games
The chairman and CEO of The Walt Disney Co. is joining Los Angeles' bid to land the 2024 Olympics.
Bob Iger will serve as a vice chair of the bid committee's board of directors, joining former Olympic champion swimmer Janet Evans, retired NBA champion Magic Johnson, nine-time Paralympian Candace Cable and labor leader Maria Elena Durazo.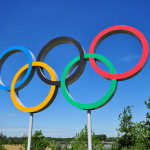 Iger has previous Olympic ties, having worked with the late TV producer Roone Arledge on games broadcasts from 1976-88.
LA 2024 chairman Casey Wasserman says Iger has a proven track record of reaching young people and families with content delivered through the latest digital technology.