Woman Who Broke Ankle on L.A. Skyscraper Slide Files Suit
A lawsuit claims a woman suffered a broken ankle on a recently opened glass-enclosed slide attached to the exterior of a downtown Los Angeles skyscraper.
City News Service says the lawsuit filed this week against building owner OUE Skyspace LLC and a concession company claims negligence.
Fifty-seven-year-old Gayle Yashar and husband Morty Yashar of Woodmere, New York, seek unspecified damages.
The Skyslide opened last month as part of a renovation of the 72-story U.S. Bank Tower. The slide spans 45 feet from the 70th floor to the 69th.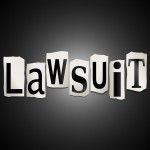 The suit claims the design doesn't allow rider to slow down enough before reaching the end and a stack of mats in the runout area created a gap that trapped riders' feet.
An email seeking comment was sent to OUE Skyspace.
Copyright 2021 Associated Press. All rights reserved. This material may not be published, broadcast, rewritten or redistributed.