Southland Man Sentenced for Grand Theft After Posing as Insurance Agent
A Southern California man has been sentenced for grand theft for posing as a licensed insurance broker, selling insurance to commercial truckers and then pocketing premiums.
Cristian Raul Videla, 34, of Van Nuys, Calif., pleaded no contest this week to one felony count of Penal Code § 487(a), grand theft for defrauding his customers by misrepresenting to them the amount of insurance coverage they purchased from him.
Videla was originally charged in June on five felony counts of grand theft. He surrendered to California Department of Insurance detectives and bail was set at $100,000.
CDI investigators reportedly discovered Videla assumed the identity of a licensed insurance broker, sold cargo insurance to commercial truck drivers, misrepresented the amount of coverage provided, and then pocketed a portion of the consumers' premium for his own use.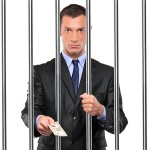 Victims were evidently unaware that Videla was providing less coverage than they paid for because he issued fraudulent insurance certificates that indicated the victims had full coverage. The scheme was revealed after one of Videla's victims had a loss and was informed by the insurer that he did not have enough coverage and was responsible for the remaining $50,000 of the $100,000 loss.
"Videla's crimes left his victims without the coverage they needed and at great financial risk," Insurance Commissioner Dave Jones said in a statement. "The best insurance is to verify your coverage with the company issuing the insurance policy."
Videla on Monday was sentenced to five years of probation, 120 hours of community service and ordered to pay full restitution to his five victims. A restitution hearing is set for Aug. 30. The case is being prosecuted by the Los Angeles District Attorney's office.