California Commissioner Approves Rate Reductions on State Farm Commercial Policies
California Insurance Commissioner Dave Jones has approved rate reductions for several State Farm commercial policies that he said will bring millions of dollars in premium savings for tens of thousands of small businesses, farm owners, apartment owners, and condo associations across the state.
The California Department of Insurance's actuaries reviewed the rate filings and the data State Farm submitted to justify State Farm commercial rate filings after Consumer Watchdog intervened in three of the six filings.
The actuaries found that several of the company's requested rate increases should actually be reductions. The carrier lowered their rates on those insurance products where the department found the data supported a reduction.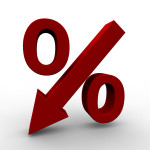 "These State Farm commercial rate reductions are a big win for California's small businesses and farm owners," Jones said in a statement. "The Department of Insurance reviewed the rate filings and we determined that in many cases rates should be lowered, resulting in total premium savings of $17 million."
Following are the reductions called for:
Apartment owner programs get a 7.1 percent reduction as of April, with estimated premium savings for 38,885 policyholders is $7.4 million.
Condominium homeowner association program gets a 6.0 percent reduction as of April, with estimated premium savings for 11,451 policyholders is $3.7 million.
Mercantile/services (small business owners) get a 4.0 percent reduction on as of Aug. 10, with estimated premium savings for 42,318 policyholders is $2.3 million.
Personal Farm owners get a 29.9 percent as April 14, with estimated savings for 4,871 policyholders is $3.6 million.