Gender-Bias Case Against Can Microsoft Proceed, Judge Rules
A judge has allowed a class-action lawsuit alleging gender discrimination by Seattle, Wash.-based Microsoft Corp. to proceed.
U.S. District Judge James Robart of Seattle in an order Friday denied the company's request to dismiss key claims by women in the suit.
The Seattle Times reported the judge said three women suing Microsoft were specific enough in their claims. He also said they presented a plausible case that Microsoft's pay and promotion practices had the effect of treating female and male engineers differently.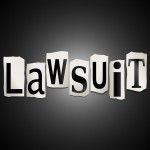 Microsoft says the performance review system was not arbitrary, and has denied the women's allegations of discrimination.
The ruling sets into motion what could be months of wrangling over what documents Microsoft and the plaintiffs must turn over and the roster of outside experts both can ask to weigh in.
Related:
Copyright 2021 Associated Press. All rights reserved. This material may not be published, broadcast, rewritten or redistributed.