Minor Flooding Follows Downpour in Nevada Wildfire Area
Fears of flooding are dissipating after rainfall helped quell a wind-whipped wildfire in Northern Nevada that destroyed 22 homes and 17 other structures in the Washoe Valley north of Carson City.
Sierra Front Fire Management spokesman Mark Struble said that containment was increased to 55 percent, and some localized flooding was reported after three days of rain in the 5.3-square mile burn area.
Struble says flood damage has been minor.
More than 665 firefighters battled the so-called Little Valley fire after it was discovered early Friday. Four were treated for smoke inhalation.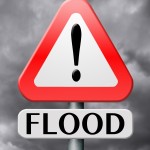 Struble says the cause of the fire is being investigated.
Hundreds area residents are being contacted directly by the Washoe County sheriff's office about re-entering the area.
Crews say they kept the fire away from about 480 homes.
Copyright 2021 Associated Press. All rights reserved. This material may not be published, broadcast, rewritten or redistributed.