USGS: Small Quake Shakes Northern Colorado
U.S. Geological Survey officials confirmed a small earthquake shook a rural area in northern Colorado.
Paul Caruso, a geophysicist at the U.S. Geological Survey National Earthquake Information Center in Golden, says scientists don't expect to see any damage from the quake.
He says people may have noticed a bit of shaking or lamps swinging back and forth.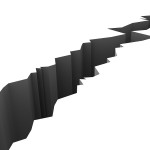 The Greeley Tribune reported that the epicenter of the 3.1 magnitude Sunday morning quake is believed to be about a mile northwest of Kersey.
Copyright 2021 Associated Press. All rights reserved. This material may not be published, broadcast, rewritten or redistributed.