Kreidler Revokes Licenses of Washington Agency, Issues Fines to Others
Washington Insurance Commissioner Mike Kreidler issued fines in November totaling $63,550 against insurance companies, agents and brokers who violated state insurance regulations, including revoking the licenses of one producer.
Following are fines and punitive steps Kreidler took in November and his charges against the parties:
Emily Wang Hawkins Insurance Agency and Emily Shunan Hawkins, Seattle; license revoked
Kreidler revoked the producer licenses of Emily Hawkins and her insurance agency. State Farm contacted the insurance commissioner after it fired Hawkins, and two former employees of the Hawkins agency filed complaints with the insurance commissioner.
The commissioner's investigation found that Hawkins violated several insurance laws and rules, including allowing unlicensed insurance producers sold policies on behalf of the agency, directing an agency employee to forge client signatures on documents and falsifying training records for a former employee so the agency could continue selling insurance under the employee's name.
Group Health Options Inc., Seattle; fined $30,000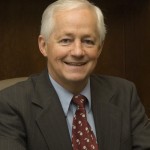 Group Health used the wrong form in communications with more than 3,000 consumers, which inaccurately informed them of a 70 percent coinsurance amount for a dental plan. The coinsurance amount was 50 percent, which is the maximum allowed under state law. Group Health later contacted all affected consumers to notify them of the accurate coinsurance amount and that all affected claims would be reprocessed.
The commissioner fined the company $30,000, and suspended $15,000 as long as it does not commit additional violations for two years.
LifeWise Assurance Co., Mountlake Terrace; fined $10,000
The insurance commissioner found an error in LifeWise rate filings for 2016 related to stop-loss policies and notified the company twice of an objection to the filings. LifeWise corrected the coding that caused the error in April 2016.
Premera Blue Cross, Mountlake Terrace; fined $5,000
Premera failed to send renewal notices to some consumers before the first day of open enrollment for 2016, as required by law. Premera reported the error to the insurance commissioner, who found no evidence that any consumers were unable to enroll for the 2016 plan year.
AGCS Marine Insurance Co., Chicago; fined $15,000
The company's appointed agency, PetPlan, violated Washington state laws against inducements, which limited gifts to $25 per person per year at the time of the violation. The law has since changed to $100 per person.
The company gave 32 Washington consumers a $35 PetSmart gift card for taking a survey. It also gave $25 gift cards to 72 consumers who requested a quote from the company after they went on to purchase a policy
Maximum Senior Benefits LLC, Elk Ridge, Utah; fined $2,000
The company solicited and sold insurance without being licensed in Washington state, and didn't provide adequate information to consumers about who was selling the policies.
McGriff, Seibels & Williams, Inc., Birmingham, Ala.; fined $1,300
The company is a continuing education provider that did not keep attendance records in accordance with state law for some of its classes, as discovered during the insurance commissioner's 2016 audit. In addition, the company failed to issue certificates of completion in a timely manner, issued a false certificate of completion, and failed to provide records requested by the insurance commissioner.
Alison R. Chambers Stubbs, Sacramento; fined $250
A Washington consumer purchased a Medicare Advantage Plan from Stubbs after she confirmed multiple times that his medical providers were in the plan's network. A few weeks after the purchase, the consumer found out the providers were not in the network and contacted Medicare to cancel the plan and find a new one.
Since 2001, Kreidler's office has assessed $20.8 million in fines, which are deposited in the state's general fund to pay for other state services.