Washington Attorney General Will Fight if Necessary to Keep State's Legal Pot
Washington Attorney General Bob Ferguson says the state is ready to fight if necessary to keep its legal marijuana.
Ferguson made the comments after White House spokesman Sean Spicer suggested during a press briefing that President Donald Trump's administration might crack down on states that have legalized marijuana for recreational use.
Ferguson, who also led the states in challenging Trump's executive order on immigration, noted that he and Gov. Jay Inslee, both Democrats, previously were prepared to defend the state's legal marijuana system against any efforts by President Barack Obama's administration to shut it down. Ferguson and Inslee sent a letter last week to new Attorney General Jeff Sessions to request a meeting on the topic.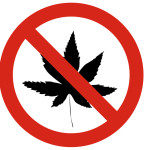 Sales at licensed pot shops in Washington average nearly $4.4 million per day. That's close to $1 billion in sales so far for the fiscal year that began last July, some $184 million of which is state tax revenue.
Copyright 2021 Associated Press. All rights reserved. This material may not be published, broadcast, rewritten or redistributed.