Hub Acquires LISSC in Southern California
Hub International Ltd. has acquired LISSC in Santa Ana, Calif.
Terms of the deal were not disclosed.
LISSC's team will join Hub California. Angelo Maroutsos and Dennis Monahan, co-owners, and David Trevino, vice president, of LISSC, will join Hub California and report to Peter Duncan, executive vice president, Hub California.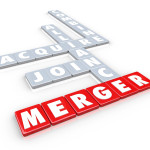 Chicago, Ill.-based provides property/casualty, life and health, employee benefits, investment and risk management products and services.