Dam at Oregon Lake Being Retrofitted to Withstand Earthquake
The leaky dam at Hyatt Lake in Oregon is being shored up this summer as part of a $3.7 million seismic retrofit.
The Mail Tribune reported the project will bring the dam east of Ashland into safety compliance after a seepage issue was discovered during a 2009 inspection.
Greg Garnett of the federal Bureau of Reclamation says engineers are nearly finished with designs. Work is expected to start in mid-May and run into mid-November.
Because of the project, Hyatt Lake will be kept no higher than four feet from full pool this summer,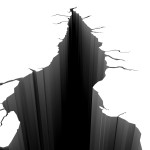 That's not expected to impact the Talent Irrigation District's ability to store and deliver irrigation water this year. It also won't change the Oregon Department of Fish and Wildlife's trout-stocking plans.
ODFW plans to stock 10,200 legal-sized trout there this spring and 39,000 larger fingerlings in October.
Copyright 2021 Associated Press. All rights reserved. This material may not be published, broadcast, rewritten or redistributed.