Montana Lawmakers Table Privatization of $1.6B Workers' Comp Fund
Montana lawmakers have tabled a proposal seeking to dismantle and privatize the state's massive workers' compensation system, saying the matter is too daunting to take up in the waning days of the legislative session.
Instead, a Senate Committee decided to take more time to analyze what it should do about the $1.6 billion State Fund, which has among the country's highest workers compensation premiums.
Republican Sen. Ed Buttrey of Great Falls says that privatizing the fund has its merits, but he and other committee members needed more time to see how privatizing the system would affect Montana businesses.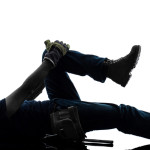 Small business owners, labor groups and some key, pro-business Republicans say that blowing up the State Fund could lead to skyrocketing rates for high-risk trades such as logging and trucking.
Copyright 2021 Associated Press. All rights reserved. This material may not be published, broadcast, rewritten or redistributed.