Father in Oregon Seeks $5M For Son's Accidental-Overdose Death
The father of a 2-year-old Oregon boy who died of morphine poisoning seeks $5 million in a lawsuit filed against the boy's mother, grandmother, aunt and an insurance company.
Jesse deVos' lawsuit alleges the adults failed to ensure a childproof lid was secure on the prescription morphine that was stored in a kitchen drawer at the time of the October 2014 overdose.
The suit filed last week in Multnomah County also alleges they should have had a childproof lock on the drawer and kept the medication out of the toddler's reach.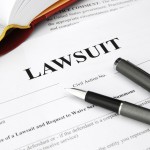 The Oregonian/OregonLive reported Jesse deVos was living in Vermont at the time of his son's death in suburban Portland.
Police initially thought the boy died of natural causes, but test results later revealed the overdose. The boy's grandmother had the morphine prescription.
Copyright 2022 Associated Press. All rights reserved. This material may not be published, broadcast, rewritten or redistributed.