Burns & Wilcox Names Posner Director of High Net Worth in California
Burns & Wilcox has added Heather Posner as an associate vice president and director of its high net worth practice in Los Angeles, Calif.
Posner will specifically be focused on expanding the firm's high net worth personal insurance footprint in North America.
She previously worked at PURE Group of Insurance Cos. She was with AIG and Progressive before that.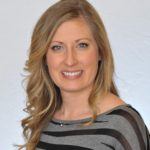 Burns & Wilcox is a wholesale insurance broker and underwriting manager.