Hawaii's Big Island Hit by M5.3 Earthquake
A magnitude-5.3 earthquake shook Hawaii's Big Island, the U.S. Geological Survey confirmed.
No damage was reported in the quake, which the USGS said was centered about 11 miles (18 kilometers) southeast of Volcano town on the state's southernmost island at a depth of 5 miles. That's on the south flank of Kilauea volcano, which has been erupting continuously since 1983.
The scientist in charge of the Hawaiian Volcano Observatory, Christina Neal, said the earthquake on Thursday didn't appear to affect Kilauea's eruptions.
Marie Onouye, a part owner of the Volcano Store, said she felt one large jolt. She said the temblor didn't cause anything to fall to the ground and she didn't see any damage.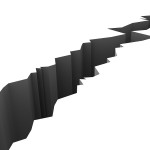 The south flank of the Kilauea volcano has had 29 earthquakes measuring magnitude-4 or higher over the last 25 years, the Hawaiian Volcano Observatory said in a statement.
Most have been caused by the settling of lava built up over time and the abrupt movement of the south flank over the earth's crust as magma pushes into Kilauea's East Rift Zone.
The Pacific Tsunami Warning Center says no tsunami was expected as a result of the earthquake.
Copyright 2021 Associated Press. All rights reserved. This material may not be published, broadcast, rewritten or redistributed.