Judge Tosses Fines Against Tesoro in Deadly Washington Refinery Blast
A Washington state administrative judge threw out $2.4 million in fines levied against refiner Tesoro Corp. for a 2010 explosion that claimed the lives of seven workers at the company's Anacortes, Washington, refinery.
Judge Mark Jaffe said Washington state's Department of Labor and Industries fell short of proving that Tesoro failed to comply with rules for inspection and maintenance of refinery equipment involved in the April 2, 2010 blast.
"The Department has failed to show by a preponderance of the evidence that Tesoro committed any of the alleged violations," Jaffe wrote in a decision handed down on last week but only available on Monday.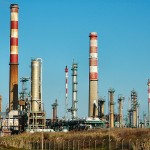 Jaffe's decision will be reviewed by the Washington state Board of Industrial Insurance Appeals before it goes into effect.
"We feel for the families of the people who died in this preventable disaster, and will request the full Board of Industrial Insurance Appeals review of the proposed decision as we continue to work diligently for workplace safety in our state," Department spokeswoman Elaine Fischer said in an emailed statement.
Tesoro spokeswoman Christina Barbee said Jaffe's decision underscored the company's commitment to improvement in personal and process safety.
"Rigorous maintenance and inspection programs are integral to that core value, and our programs are based on industry best practices as the Judge's proposed decision and order acknowledges," Barbee said.
In 2014, the U.S. Chemical Safety Board found fault with the industry standards and Tesoro's system for evaluation of the effects of hydrogen under high heat and pressure on steel components of the heat exchanger that ruptured in 2010 releasing a fireball that engulfed the seven workers.
A high-temperature hydrogen, which can cause the corrosion of steel, was determined the cause of the heat exchanger's rupture.
(Reporting by Seba; Editing by James Dalgleish)