California Man Bit by Dog While Rescuing Cat Awarded $1M
A California man who was bitten by a police dog while trying to rescue a friend's cat at a construction site two years ago has been awarded $1.1 million by a civil jury.
Jurors ruled this week that San Mateo County Sheriff's deputies used excessive force in deploying the animal in January 2015.
The award came after two days of deliberations in the case of 64-year-old Richard Earl May Jr., who entered a fenced construction site to retrieve the cat and triggered an alarm.
May alleged in his lawsuit that the dog bit his legs after receiving commands from deputies.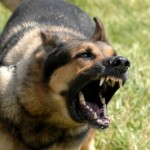 The Mercury News reported that sheriff's officials called the jury's decision disappointing.
The newspaper says Domino the cat was successfully rescued amid all the commotion of that day.
Copyright 2021 Associated Press. All rights reserved. This material may not be published, broadcast, rewritten or redistributed.