Arrowhead Acquires TriCoast Insurance Services in California
Brown & Brown subsidiary Arrowhead General Insurance Agency Inc. has acquired substantially all of the assets of Camarillo, Calif.-based TriCoast Insurance.
The announcement was made on Monday by J. Scott Penny, chief acquisitions officer of Brown & Brown, Inc., and Craig Justice, the principal of TriCoast Insurance Services, LLC.
The TriCoast Insurance assets will become a part of Arrowhead, operating under the direction of Steve Bouker, executive vice president of Arrowhead. Craig Justice will continue to partner with Arrowhead to bring specialty catastrophe insurance products and other Arrowhead products to agents and insureds.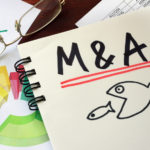 TriCoast Insurance provides access to earthquake and hurricane insurance products to agents and insureds. The agency has reported annual net revenues of roughly $2.4 million.
Arrowhead is a subsidiary of Brown & Brown. Brown & Brown, through its subsidiaries, offers a range of insurance and reinsurance products and related services.