Lending Club's Dolan Joins Metromile in California as Chief Financial Officer
San Francisco, Calif.-based Metromile has named Carrie Dolan chief financial officer.
Dolan is joining Metromile to help lead the company's next phase of growth.
Dolan most recently served as CFO of Lending Club, an online credit marketplace connecting borrowers and investors. Prior to Lending Club, Dolan was with Charles Schwab & Co, where she was senior vice president and treasurer and CFO of Schwab Bank. Early in her career, Dolan held various financial positions at Chevron.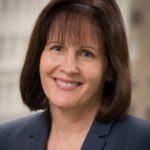 Metromile also announced four other recent promotions: James Moorhead to chief operating officer; Sean Griswold to chief customer officer; Katy Allen to vice president of business development; Jason Foucher to vice president of insurance product.
Metromile's pay-per-mile insurance is currently available in seven states, including Calif., Illinois, New Jersey, Oregon, Pennsylvania., Virginia and Washington.