Small Quake Hits Alaska's Aleutian Island Chain
A magnitude 4.6 earthquake has hit an island in Alaska's Aleutians chain, the Alaska Earthquake Center confirmed.
The center reported that the earthquake struck 3:24 p.m. Sunday Alaska time on Adak Island near the far west end of the Aleutians. The center initially reported the earthquake had a magnitude of 4.2, but it is now reporting the magnitude is 4.6.
The epicenter was 8 miles southwest of the village of Adak, which has a population of about 300. The earthquake was 48 miles deep.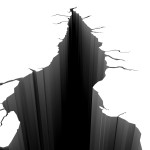 The center says there are no reports of damage.
Copyright 2021 Associated Press. All rights reserved. This material may not be published, broadcast, rewritten or redistributed.