Leavitt Group Adds Field Waldo's Esper in Idaho
Leavitt Group of Boise, Idaho is has named Rosie Esper as a personal insurance agent.
Esper focuses on home and auto insurance for families and individuals.
Esper has been in the insurance industry since 2012 and has 12 years of experience in sales and management. She was previously with Field Waldo Insurance Agencies.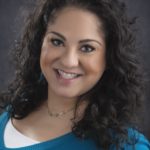 Leavitt Group of Boise is part of Leavitt Group, a privately-held insurance brokerage.