Microsoft Internal Findings Say Gender Bias at Washington Tech Giant Rarely Founded
Microsoft Corp.'s investigators concluded that fewer than 1 percent of gender-discrimination complaints made internally were "founded," according to data unsealed in an ongoing class-action lawsuit.
The disclosure covers almost 120 complaints made from 2010 to 2016 by U.S. female employees working in technical roles and shows the company only sided with one accuser. Employees also lodged 108 complaints of sexual harassment, eight complaints of retaliation, and three complaints of pregnancy discrimination.
The documents were unsealed in a 2015 lawsuit brought by three female employees alleging systemic disparities in the pay and promotion of women in technical and engineering roles at Microsoft. The women are seeking class action status, and their attorneys have been jousting with Microsoft over what documents can be made public. An earlier round of documents disclosed one of three cases where an employee alleged rape by a co-worker.
Microsoft is fighting the lawsuit, arguing the allegations are based on individual circumstances and not indicative of any systemic problems. "Diversity and inclusion are critically important to Microsoft," the company said in a statement, adding it encourages employees to speak up with complaints. "We take all employee concerns seriously and have a fair and robust system in place to investigate employee concerns and take appropriate action when necessary."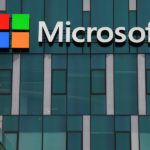 The women who sued contend that the team at company headquarters in Redmond, Washington, that investigates harassment and related complaints has "no policies or procedures," such as automatically flagging "repeat offenders" who had multiple cases against them. The court files include several memos from the Employee Relations Investigations Team that found substantive evidence of improper behavior but no violation of company policy. Managers, not human resources or the legal department, have "'final say' in any corrective action," according to the plaintiffs.
In one 2013 memo, an internal investigator documented a complaint by four female employees about inappropriate touching by a male co-worker at a party. One said the man "moved his hand up and down, approaching her right armpit and bra strap," two said he grabbed them around the waist and moved them closer, and another said he moved his hand "up and down her back" in a manner so obviously inappropriate that it prompted a colleague to ask "This is how we're going to say 'Hi?'" The investigator ruled the male employee displayed "poor judgment" but didn't violate company policy.
In court documents, Microsoft said each internal investigator "is a licensed attorney with years of investigation experience and training." It also said the internal investigations are not directly related to the pay inequity claims at the heart of the lawsuit.
"Despite protesting that the ERIT team determined only one gender-related concern was 'founded' during the relevant time frame, they cite not one example of a pay/promotion concern for which they contend ERIT should have found a violation of company policy," the company said in a filing.
The unsealed data were first reported by the Seattle Times.
Related: