Family of Man Shot by Police Files Suit Against Washington City
The family of a Native American man fatally shot by police who mistook a cellphone for a gun has filed a federal lawsuit against the city of Lakewood, Wash. and police involved in the 2015 shooting.
The Seattle Times reported that the complaint by Daniel Covarrubias' family says the Lakewood police department used the same aggressive police tactics that led to the 2013 shooting death of an unarmed African-American man and resulted in a $15.3 million civil-rights verdict.
Covarrubias' family had filed a $15 million tort claim against the city in January, hoping the city would settle the case before they filed suit in U.S. District Court in Tacoma.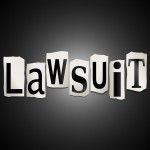 The city's attorney Stewart Estes did not respond to an email and call from The Seattle Times seeking comment.
Copyright 2021 Associated Press. All rights reserved. This material may not be published, broadcast, rewritten or redistributed.