California Commissioner Doing Battle with Insurers over Wildfire Bills
California Insurance Commissioner Dave Jones appears to be poised for a fight with the insurance industry over a legislative package supports say will protect survivors of last year's wildfires that struck in the fall.
Jones is rallying with state Senators Mike McGuire, D-Healdsburg, and Bill Dodd, D-Napa, to oppose what he says are efforts by insurance lobbyists working in advance of a Senate Insurance Committee hearing today to "kill or water down" the legislative package.
"Insurers are pulling out all the stops to defeat our efforts to provide wildfire survivors and homeowners peace of mind when disaster strikes," Jones said in a statement. "Thousands of Sonoma and Napa area residents lost everything and survived the fires only to face more emotional distress, as they were faced with trying to create detailed inventories or discovered they were underinsured and may not have enough to rebuild their homes. This is about doing the right thing for consumers who buy their homeowner policy believing they have enough coverage to rebuild should the worst happen, pay their premiums faithfully, and then find they are coming up short when disaster strikes."
Jones said the bills in question are reasonable and address current shortcomings that have left residents "on the short end of the claims process."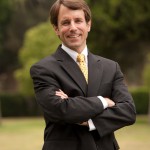 McGuire's Senate Bill 897 would require insurers to pay 80 percent of the limit of a policyholder's personal property coverage with no requirement for a written inventory. Dodd's Senate Bill 894 would allow policyholders to combine various coverages within their homeowner policy to pay any covered losses.
The insurance entities Jones said he's poised to do battle with include Rebuild with Resilience, a coalition of homeowners insurers in California comprised of property/casualty insurance trades including Property Casualty Insurers Association of America, Personal Insurance Federation of California, National Association of Mutual Insurance Companies and American Insurance Association.
The coalition issued a statement on Wednesday in response to a request for comment for this story that notes that insurers are supporting customers affected by the fires and helping them get back on their feet as quickly as possible.
"We are working collaboratively with lawmakers to strike a balance between making changes that further protect Californians and making sure we don't put accessibility and affordability out of reach in our high-cost state," the statement reads. "The bills being evaluated in committee hearings today from Senators Dodd, Jackson and McGuire do not meet this bar and should be amended to ensure homeowners across the state are protected."
Related: