Warren G. Bender in California Names Bracero Commercial Account Executive
Sacramento, Calif.-based Warren G. Bender Co. has named Lisa Bracero an account executive the commercial lines department.
She has 15 years of experience in commercial insurance.
She was previously a field sales manager at Nationwide.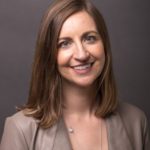 Warren G. Bender is an independent family-owned insurance brokerage.