Mueller Industries Settles Disability Discrimination Suit in California for $1M
The U.S. Equal Employment Opportunity Commission has settled a disability discrimination lawsuit in California against a global metal goods manufacturer Mueller Industries Inc. for $1 million and other injunctive relief.
According to the EEOC, Memphis, Tenn.-based Mueller violated federal law by engaging in systemic discrimination against employees with disabilities. The EEOC charged that the company terminated employees and/or failed to provide reasonable accommodations for those exceeding its maximum 180-day leave policy.
The EEOC also said that Mueller violated federal law by implementing an attendance policy that assigned points to employees' absences regardless of reason. Effectively, once a certain number of points were accumulated, the employee was terminated.
Such conduct violates the Americans with Disabilities Act. The EEOC filed suit in the U.S. District Court for the Southern District of California (U.S. EEOC v. Mueller Industries, Inc.) after first attempting to reach a pre-litigation agreement through its conciliation process.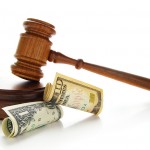 To resolve the case, the parties have entered into a 2 ½-year consent decree, which provides for $1 million in monetary relief and broad injunctive relief.
Mueller also agreed to: provide reinstatement to the affected individuals; appoint an ADA coordinator; revise its written policies and procedures regarding its complaint procedure; create and maintain an accommodation log; post a notice for employees on the matter; implement training to all employees on the ADA; develop a centralized tracking system for accommodation requests; and submit annual reports to the EEOC verifying compliance with the decree.