Family of Boy Who Drowned in Ocean off Oregon Sues City
The family of an Oklahoma teenager who drowned in the ocean while visiting the Oregon coast has filed a $3.6 million lawsuit against the city of Seaside.
The Daily Astorian reported that 14-year-old Conner Miguel Wu Moore, of Tulsa, was swimming with his cousin n July 2016 when lifeguards saw them struggling. Moore died in a hospital. The cousin survived.
The lawsuit, filed in July by the boy's mother, L. Nicole Moore, claims they were not warned about dangerous ocean conditions. The suit says the city did not post appropriate warning signs and lifeguards did not alert the family to the potential dangers.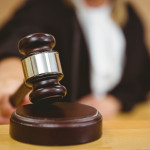 The boy's mother declined comment when reached by phone in Tulsa.
Richard Freud, an attorney with Citycounty Insurance Services, which is defending Seaside, declined to comment.
Copyright 2021 Associated Press. All rights reserved. This material may not be published, broadcast, rewritten or redistributed.