Dentists Benefits Insurance, Northwest Dentists to Merge With Parent TDIC in California
Dentists Benefits Insurance Co. and Northwest Dentists Insurance Co., acquired by Sacramento, Calif.-based The Dentists Insurance Co. in 2017, plan to merge with their parent company, TDIC.
The change is effective Jan. 1, 2019, upon regulatory approval.
DBIC and NORDIC will be combined into TDIC and the companies will operate as The Dentists Insurance Co. The name and logo will change following the merger.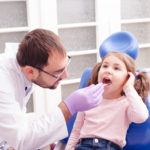 TDIC focuses on supporting the dental profession by offering a comprehensive suite of professional and business liability, commercial property, workers' compensation, employment practices liability and cyber liability products to more than 19,000 dentists in 10 states.