California Commissioner Sues Biopharma Giant AbbVie Alleging Illegal Kickbacks in Promoting HUMIRA
California Insurance Commissioner Dave Jones on Tuesday filed an insurance-fraud complaint in Alameda County Superior Court on behalf of the state against AbbVie Inc. alleging the company gave illegal kickbacks to healthcare providers to prescribe HUMIRA, which Jones classified as an expensive and dangerous drug with potentially deadly side effects.
The case was filed on behalf of the state under the Insurance Frauds Prevention Act. It alleges that private insurers have paid out $1.2 billion in HUMIRA-related pharmacy claims, making what Jones believes is the largest health insurance fraud case in CDI history.
According to the complaint, AbbVie engaged in a scheme including both classic kickbacks – such as cash, meals, drinks, gifts, trips, and patient referrals – and more sophisticated ones.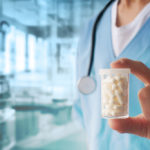 The more sophisticated schemes involved free and valuable professional goods and services to physicians to induce and reward HUMIRA prescriptions, according to the complaint.
These professional goods and services allegedly included free insurance processing and prior authorizations, gifts of medical practice management hardware and software, and even marketing assistance, all of which save physicians valuable staff time and resources.
AbbVie spokespersons provided the following comment in response to the charges:
"We believe the allegations are without merit. AbbVie operates in compliance with the many state and federal laws that govern interactions with healthcare providers and patients. AbbVie provides a number of support services for patients, once they are prescribed Humira, that both educate and assist patients with their therapy, including nursing support, and these resources are beneficial to patients dealing with a chronic condition. They in no way replace or interfere with interactions between patients and their healthcare providers."
The complaint charges that AbbVie inserts its own personnel directly into the homes of patients, and that when doctors prescribe HUMIRA, AbbVie sends its registered nurses into patients' homes, representing them to be an extension of the doctor's office.
AbbVie nurses provide pharmacy and insurance authorization assistance, open enrollment resources, paperwork help, advice on insurance products, and other services, all of which provide a substantial value and save physicians' time, money, and resources, according to the complaint.
The allegations of AbbVie's reported misconduct were brought to the attention of the CDI by a whistleblower, a registered nurse and was employed as an AbbVie Nurse Ambassador in Florida, according to the complaint.
"AbbVie spent millions convincing patients and health care professionals that AbbVie Ambassadors were patient advocates-in fact, the Ambassadors were HUMIRA advocates hired to do one thing, keep patients on a dangerous drug at any cost," Jones said in a statement. "Pharmaceutical companies know financial inducements are illegal, and patients depend on their health care professionals for straightforward honest information about their care and medication risks. In this case, patient care was traded for $1.2 billion in ill-gotten gains."