Family Files $1.27M Wrongful Death Suit Against Oregon Nursing Home
The family of an 86-year-old woman who died following a fall is suing a nursing home for $1.27 million.
The Statesman-Journal reported the wrongful death lawsuit, filed this week in Marion County Circuit Court, accuses the staff at Avamere Court of negligence and abuse of a vulnerable person.
The Oregon Department of Human Services found in a subsequent investigation that staff acted negligently and failed to provide necessary care and a safe environment.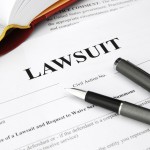 The lawsuit claims that although the woman's care plan required at least one person to help her out of bed and to use the restroom, the staff of repeatedly didn't respond in time to help the woman.
On Dec. 24, 2015, the woman fell while getting out of bed, striking her head on the sink and tile floor.
She died later that night.
Officials with Avamere Court at Keizer declined to comment.
Copyright 2021 Associated Press. All rights reserved. This material may not be published, broadcast, rewritten or redistributed.