EEOC Sues Colorado Trucking Company for Discrimination
Federal regulators sued the Greeley, Colo.-based trucking firm JBS Carriers, alleging it violated federal law by using pre-employment screening to reject job applicants on the basis of disability.
JBS Carriers spokeswoman Misty Barnes tells The Tribune in Greeley it disputes the allegations made by the U.S. Equal Employment Opportunity Commission in a lawsuit filed in Denver.
The lawsuit alleges JBS violated the Americans With Disabilities Act through pre-employment screenings done by ErgoMed WorkSystems.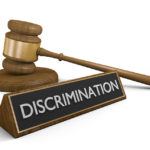 The commission noted a California resident was not allowed to continue a required physical abilities test after ErgoMed determined she had shoulder issues. She said her shoulders were only sore from carrying heavy luggage.
The lawsuit seeks back wages for the woman and others and an injunction to prevent JBS from using ErgoMed's screening procedures.
Copyright 2021 Associated Press. All rights reserved. This material may not be published, broadcast, rewritten or redistributed.