California Mobile Home Residents Awarded $34M in Suit over Living Conditions
A jury has awarded $34 million in damages to 51 current and former residents of a Southern California mobile home park they say is rife with problems including sinkholes, sewage backups and rats.
The Los Angeles Times reported the damages come a week after jurors hit the park's owners with a $5.5 million judgment for negligence and violations of the state's residency laws.
Lead attorney Brian Kabateck says the residents, many elderly, lived in squalor at Friendly Village, a property that was once a trash dump for the city of Long Beach.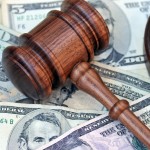 The lawsuit said the land is constantly shifting, causing electrical problems and structural damage to units.
Attorneys for Friendly Village did not immediately return a request for comment.
Copyright 2022 Associated Press. All rights reserved. This material may not be published, broadcast, rewritten or redistributed.