Insurance Journal West's Top Stories for 2018: California Commissioner Race, Hawaii Lava, Wildfire Losses
Another year down, and too many fascinating news headlines to count.
Hawaii's lava, the race for California insurance commissioner, and a $23 million ruling in a lawsuit against Geico were among the most popular stories in Insurance Journal's Western region.
Here are the five most read articles in the West: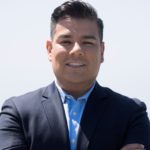 California Insurance Commissioner
Readers took to an article on the election for California insurance commissioner, which pitted Ricardo Lara, a Democratic state Senator from Bell Gardens, against Steve Poizner, a technology entrepreneur and former Republican California insurance commissioner.
Poizner, who served as insurance commissioner from 2007 to 2011, ran as an independent hoping he could win in a heavily blue state.
But Lara won the race, becoming the first openly gay person elected to statewide office in California.
Lara, Poizner and Others Vying to be California Insurance Commissioner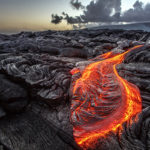 Hawaii Lava
Kilauea erupted in late Spring, causing a stir among Hawaii residents and fear of homes being lost to flowing lava and ash.
Coverage of the lava flows garnered numerous readers, including an article with Gordon Ito, who has been the state's insurance commissioner since 2010, telling Insurance Journal that homes destroyed or damaged in the recent lava flow into a Hawaii neighborhood would be covered for the damage under homeowners insurance policies.
Ito later said that not all homes would actually be covered from the lava flows, as coverages and exclusions vary from policy to policy.
Hawaii Insurance Commissioner Says Homes Destroyed by Kilauea Lava are Covered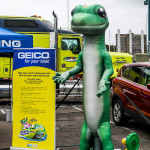 Geico
A jury decided in April that Geico Insurance must pay a Southern California man nearly $23 million in compensation and damages after the carrier unreasonably delayed paying out on a $400,000 damage claim.
The injured driver, Omar Dauod, said the delayed payment cost him his business and forced him to sell two homes at a loss.
The case stemmed from a 2009 accident in which the other driver was at fault but his insurance was limited to $100,000, prompting Dauod to file a claim with his own insurance, Geico.
Geico Must Pay $23M to Southern California Motorist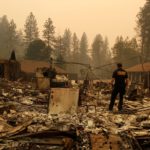 Farmers
Farmers Insurance said in early December it expects $2.1 billion in claims from the California wildfires in November.
The Los Angeles, Calif.-based carrier said it had received more than 9,000 claims combined for the Camp Fire in Northern California and the Woolsey Fire in Southern California. The California Department of Insurance has released an official figure of $9 billion in insured losses for the wildfires this year.
According to Farmers, the company is well-positioned to weather the losses from the fires with an estimated gross cost of $2.1 billion in total for both events, but a net result after reinsurance and tax of $159 million.
Farmers Expects $2.1B in Claims from California Wildfires
Related: