Farmers in California Names Noh CFO of Farmers Insurance Exchanges
Woodland Hills, Calif.-based Farmers Insurance has named Thomas Noh chief financial officer of the Farmers Insurance Exchanges.
He succeeds Ron Myhan, who retired after nearly 40 years with Farmers.
Noh is a finance veteran who joined Farmers in 1996. He has held a number of positions. His most recent position was head of claims analytics and exchange finance strategy. Prior to joining Farmers, he worked at Executive Life, Transamerica and Allianz.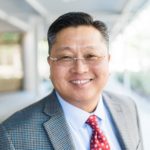 The Farmers Insurance Exchanges are the three reciprocal insurers: Farmers Insurance Exchange, Fire Insurance Exchange and Truck Insurance Exchange.