Topa in California Names Day Permanent President and CEO
Calabasas, Calif.-based Topa Insurance Group has named Michael Day president and CEO on a permanent basis.
Day has been leading Topa Insurance Group on an interim basis since stepping in for the departing John Donahue, who left in early January to become president of M.J. Hall & Company Inc.
Day has more than 35 years of financial and business experience, including 13 years of industry experience. Day has been a member of the Topa's board of directors since 2016.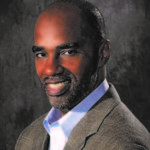 Topa Insurance Group is a boutique insurance holding company. Topa Insurance Co., the largest of the wholly owned subsidiaries of Topa Insurance Group, provides insurance products through the wholesale markets.