Cannabis Broker Spotlight: Porter with Brown & Brown Sees Growing Opportunities
Editor's note: This part of a series of profiles on cannabis brokers, in which Insurance Journal explores why and how these folks got into the business, the ups and downs of insuring cannabis, as well as a few tips for those interested in a little professional development.
Matt Porter is all business when it comes to cannabis, and when asked about his involvement in the sector, he doesn't hesitate to point out the opportunities in what he sees as a "growing industry with massive potential."
Porter is vice president of Brown & Brown Insurance and head of its cannabis insurance professionals division.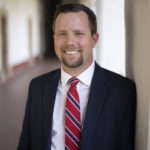 He has 10 years of experience in the insurance industry. After earning a degree in economics from University of California Santa Barbara, he started his insurance career with Brown & Brown working as an intern, and then was promoted to head of the marketing team for three years before eventually becoming a broker/producer.
Porter, who is involved with the National Cannabis Industry Association, specializes in all aspects of commercial property/casualty insurance, with a focus on the cannabis industry, including cultivators, property owners and developers and cannabis consultants.
Porter spoke with Insurance Journal about his experience as a cannabis broker.
Insurance Journal: Why did you get in the cannabis and insurance space?
Porter: I took an opportunity for an internship while attending UCSB at 19-years-old, which got me started in insurance.
Cannabis came about while running the marketing team and the opportunity presented itself. Once I became a broker, I had relationships in the industry and got my start through those.
IJ: Has this been a good financial decision so far?
Porter: Yes, it's a growing industry with massive growth potential
IJ: What's the hardest thing about the cannabis industry to deal with?
Porter: The ever-changing legal framework in the industry makes it hard to stay on top of the ever-changing requirements.
Staying on top of the ever-changing markets and new products available is a difficulty
IJ: What insurance product is the most difficult to obtain for your cannabis industry clients? Why?
Porter: Directors and officers and auto insurance for delivery. Hired non-owned auto insurance is very difficult to obtain if they are using employee-owned vehicles for delivery to customers. D&O is very limited, and the coverage forms are very limiting
IJ: What two or three tips do you have for brokers entering the business of insuring cannabis?
Porter: Be very careful in the products you sell, as always in insurance, the cheapest price isn't always the best fit or coverage for your clients.
If you don't have experience in the space, the forms may seem innocuous, but having experience in the industry and knowing the intricacies of claims potential gives insight into knowing which forms are most important.