Lockton Names Huston Senior Vice President in Washington
Lockton Cos. has named Danielle Huston a senior vice president.
Huston will support the growth of Lockton's Washington office and oversee the introduction of benefits consulting services to the local market.
She was previously with Propel Insurance.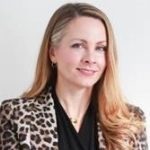 Lockton is an independent insurance brokerage and risk management firm based in Kansas City, Mo.