Kennedy Named President and CEO of The Mahoney Group in Arizona
T. Scott Kennedy has been named as the president and chief executive officer of M&O Agencies Inc., which operates The Mahoney Group in Arizona.
Kennedy has more than 30 years of insurance industry experience.
His past positions include serving as the president and COO of Colorado-based CCIG for 15 years, and most recently as area president for McGriff in San Diego, Calif.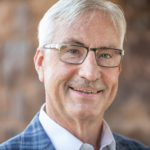 The Mahoney Group is a property/casualty insurance broker that operates nine offices in the Western U.S.