Takeaways from Our Conversation on EPL Challenges in Cannabis
Employment practices liability is tough across pretty much all industries, and it may only get tougher.
A new record was set last year for the amount of top class action settlements, according Seyfarth Shaw's annual Workplace Class Action Litigation Report. The number reached $3.6 billion in 2021, up from $1.5 billion in 2020 and $1.3 billion the year before that.
As cannabis industry employment grows – Leafly reported there were 320,000-plus full-time equivalent jobs supported by legal cannabis as of the beginning of last year, a number likely to be larger today – EPL is becoming a serious consideration.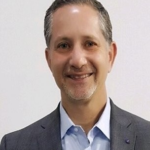 The industry has all the regular employment practices concerns of other industries, plus a number of other issues to consider, including high turnover, with some estimates of up to a 50% employee turnover within 60 days of hiring.
For our latest podcast we spoke with Steven Cohen, co-founder of PeopleGuru, an HR software and services company, and Ben Sibthorpe, head of CannGen pro, a management and professional liability underwriting unit of CannGen Insurance Services.
Following are takeaways from that conversation.
According to Cohen, one of the major problems that the cannabis organizations are facing today is that of turnover.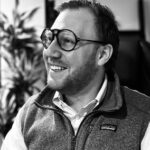 "And unlike some traditional industries in the cannabis space, on average, they'll have over a 50% turnover within the first two months of employment," Cohen said. "So you can imagine the challenges surrounding that inherent turnover problem, everything from recruiting new talent to the emphasis and effort that needs to be put in place on retention as well."

The turnover problems are often exacerbated by the pandemic. This combination has resulted in some businesses having to temporarily shutdown because they didn't have enough employees to operate.

"I have a client in Colorado recently shared with me that in the wake of not only your normal challenges with staffing and people calling out sick and not being able to make it to work," he said. "Now, you're dealing with the pandemic and the extended, sick time challenges that you're faced with. I literally have a client that had to shut down their dispensary for two days and couldn't operate because they could not staff accordingly."

One of his clients, with more than a dozen dispensaries, told Cohen, "if they're a warm body and they can complete the application, we're going to hire them."


"And so there's this kind of desperate need to fill these positions so they can continue their operation and make sure they can take care of their customers and handle the harvest when appropriate," he said.

Sibthorpe noted that cannabis has all the basic EPL claims exposures as other industries – discrimination (age, sex, religion, race, or any other protected class), hostile workplace, pay disparity, retaliation.

It's also an emerging industry with myriad new faces coming into it, and it's one that has to do payroll without the benefit of regular banking services, and it has significant third-party exposure.

"I think particularly when you are looking at cannabis EPL, and this is really geared towards dispensaries and retail shops, you do have significant third party exposure within there," he said. "Third party exposure being your interactions daily with customers, vendors, anyone who kind of interacts with you and your business. So that is obviously a heightened risk for dispensaries and retail shops within the cannabis space."

Cannabis companies can be seen to be at a pricing disadvantage, particularly for EPL and directors and officers.

There are a few elements playing into that pricing, including that cannabis is a new industry with a lot of unknowns – there's little historical data on frequency of claims, severity of claims, or consistent data reporting.

It raises a lot of questions from an underwriter.

"I would certainly say when we are looking at submissions, we talked a little bit about the employee turnover at the beginning of this conversation," Sibthorpe said. "But certainly there are a lot of other factors we look at when we, when it comes to cannabis EPL. One of those being do you have an HR department? Or do you have dedicated staff? Or do you use a third party resource, whether it be HR professionals or whether it be a dedicated labor and employment law firm? That is something that comes into our calculations, when we're pricing and underwriting something."

Related: