Overview
Join us live on Mon. May 24 at 10 am PT, 1pm ET
This webinar will provide an education to the industry on the idea of CPQ for quoting and proposals.
What can you expect?
We will review how the majority of agencies are currently putting together their quotes and proposals, and introduce a new concept to the insurance industry that can help attendees view that process differently, to make it more efficient and effective in the months and years to come.
We will demonstrate CPQ as an end-to-end solution that creates a simplified quoting and proposal process.
We will make time to answer questions and exchange ideas at the end!
Meet our presenter: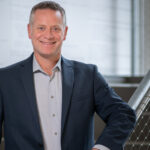 Eric Bluhm is the Senior Vice President of Sales for Zywave.
Eric has been with Zywave for nearly 15 years. Starting as an Inside Sales Representative and advancing to his current role as Senior Vice President of Sales, he has proven track record of improving customer satisfaction, delivering innovation and driving sales in a complex and fast-paced environment. Prior to Zywave, Eric has held positions in the insurance and finance industries.