Overview
If your strategy includes extending work from home for your employees, get our survey results to understand what your employees are going through –  and we'll assist you in surveying your own employees too!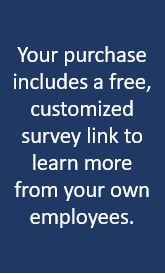 The responses to this survey of over 1,700 insurance professionals highlight:
impact on work habits
impact on role
top challenges of working from home
concerns of return to office
concerns of travel, business trips, group meeting
and much more.
Receive the graphical output of the 1,714 responses to 35 questions, in addition to 33 additional data views segmenting the responses by:
Carrier/Reinsurer
Agents/Brokers/MGA
Roles
Geography
Company Size
Other Points of Interest
Wells Media Group conducted this coronavirus crisis survey of individuals in the property/casualty insurance industry from May 26 through June 12, 2020. The 1,714 unique respondents identified as employees of carrier/reinsurers (31%), agency/broker/MGA (54%), vendors to the industry (10%) and other (5%).
If you're interested in sending a similar survey to your employees to learn more about their work experience during COVID19, we'll provide you with a customized link to send to your employees. When you've reached your response goal, we'll send you the results.