Overview
Complimentary Webinar:
Cyber Risk – What if the Industrial Control Systems Lose Control?

Who should watch this webinar:
Cyber Insurance Agents
Cyber Risk Underwriters
Everyone (Yes, you)
In a world of increased business automation, often the greatest cyber risk companies face is not data security. Rather, businesses that rely upon computers and software to manage their refineries and pipelines, power grids, and a wide range of manufacturing systems face enormous cyber risk should their control systems fail.
Together with our partners at Stroz Friedberg, we collectively wanted to move the commercial cyber liability discussion forward, beyond data breach and privacy, to prompt the industry to embrace a wider interpretation of the cyber risks that companies face.
Join us for an exciting discussion of the risks and cyber insurance implications facing our critical infrastructure providers.
Presenters: Dave Dalva, Vice President at Stroz Friedberg & Ari Giller, Senior Underwriter of Cyber Liability at NAS Insurance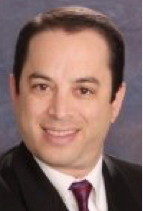 Pictured from left to right: Dave Dalva and Ari Giller