Overview
Complimentary Webinar – On Demand
Identifying Commercial Use Vehicles Hiding in Plain Sight
You wrote the Ford 350 truck policy for personal use, but the policyholder has added a ladder rack and signage, telltale signs that the vehicle may be used for commercial use. Personal policies that should be written as commercial policies have reached epidemic levels on carriers' personal line books, and the losses add up fast, around $1000 annually per policy. While the industry estimates up to 2% of your book is written as personal use when it should be commercial, studies show those numbers are much higher with annual premium losses in the millions.
In this on-demand webinar, you'll learn about new data that enables carriers like you how to spot commercial use at underwriting and renewals so that you can avoid the premium loss.
If you would like more information on new data for identifying commercial use, you can download the ebook, The Epidemic Hiding in Plain Sight: Seeing and Stopping Commercial Use, here. See actual cases that show carriers finding nearly 10% commercial use of at-risk vehicles and saving millions in premium leakage.
Who Should Attend This Webinar:
CEOs, C-Level Execs VP Underwriting, VP Product, Chief Actuary, Underwriting Managers
Presenter: Alex Young, Vice President, Risk Solutions at DRN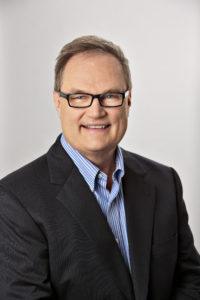 About the Presenter:
Alex Young, Vice President of Risk Management at DRN, has over 25 years of experience in the Insurance industry. Prior to joining DRN, Alex was the Executive Vice President of the Americas at eBaoTech successfully where he worked with the company's first North American client as well as several tier 1 global clients for eBaoTech's policy and claims administration suites. Alex also worked for Vertafore as Vice President of Insurance Carrier Sales where he focused on agent and carrier connectivity for distribution and grew the company to the number 1 position in that market. Alex holds an MBA (focused on Information Technology) from Babson College, an MST (focused on Corporate Taxation) from Bentley College, and a BS in Management and Mathematics from Worcester State University. Alex authors articles on risk management and fraud detection and has spoken at a number of Insurance conferences including AIRNC, ACE, Insurance Analytics Symposium, and NJSIA.