Experienced Property Broker Michael Dauth Joins Breckenridge Insurance Services as Vice President
ATLANTA, Ga., October 2, 2015 — Michael Dauth has joined Breckenridge Insurance Services, a leading specialty wholesale commercial brokerage firm, as vice president, broker. With more than 20 years of insurance experience, Dauth has handled all types of risks with an emphasis on property. He has also been integral to developing high-producing programs spanning inland marine, auto, trucking, banking and specialty retail.
"Michael's business acumen, creativity and drive is valued by his clients and known by his peers. He's a great addition to our team," stated Robert Matamoros, executive vice president of the Breckenridge Insurance Services brokerage division.
Previously, Dauth worked for other Dallas- and Houston-area insurance agencies including Swett and Crawford and CRC Insurance Services. At Breckenridge, Dauth has access to many leading domestic and international carriers to quickly and competitively address clients' coverage needs. He is located in Houston, Texas and can be reached at mdauth@breckis.com or 832.691.0797.
Dauth commented, "I've known several Breckenridge team members throughout the years and I'm enjoying collaborating on new growth opportunities as part of the team. The culture is definitely forward-thinking and exciting."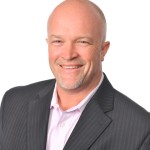 About Breckenridge Insurance Services:
Breckenridge Insurance Services is a national wholesale commercial insurance brokerage firm with over three decades of experience in supporting agents and their clients. Focused on building long-term partnerships, the experienced brokerage group offers consultative services and quality carrier relationships and binding authorities for a variety of standard and hard-to-place coverages nationally. Breckenridge Insurance Services has eight offices across the United States and continues to strategically expand its team and presence to serve diverse markets with top-rated domestic and international carrier partners.
About Breckenridge Insurance Group:
Breckenridge Insurance Group, headquartered in Atlanta, Ga., is an international specialty wholesale insurance broker, program manager, managing general agent (MGA) and insurance services provider. The company offers access to diverse range of commercial insurance and financial services products to businesses and professional services firms in a variety of industries. The company serves independent insurance agents, brokers and financial institutions throughout North America by way of Blue River Underwriters, OSC, Breckenridge Insurance Services and Breckenridge Elevation Authorities contract binding group. For more information, please visit www.breckgrp.com or call 678.322.3535. CA Insurance License #0G13592.