8 Easy to Fix Problems Facing Insurance Agents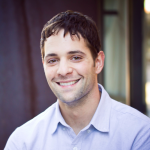 Having met with my fair share of insurance agents I'm generally impressed with the level of professionalism they display. There are a few characteristics I've come across, however, that seem to creep their way into a handful of agencies. Although not the norm, the following issues are pretty easy to correct. And of course, this will all seem common sense to you, but as Voltaire said, common sense is not that common.
1. The Hoarder
If the manila envelope is your best friend, then make sure he and his buddies aren't in party mode, scattered across your desk. To be fair, some of the best minds paid little attention to the arrangement of their workspace. Some studies show that messy desks do promote creativity and the breaking free of tradition and norms. Albert Einstein, Steve Jobs and Alexander Fleming were notoriously messy.
But insurance agents are not spearheading the Manhattan Project or reinventing portable music. They're managing risk – and organization is paramount. Some studies show that even slight disorder encourages poor discipline and carelessness. Chaos begets chaos.
Prospects sitting adjacent to a pigsty for a consultation may assume that their policies would join the stack of files in disarray, becoming easily lost or confused with others. The first mix up or hitch with a claim, either by the carrier or agent, will always be a result of the arrangement of the desk (at least in the mind of the customer).
2. The 90s Website Guy/Gal
Eighty-one percent of buyers referred to an insurance agency ultimately examine its website before making up their mind. If you still have a website hit counter at the bottom of your page, then you may be a little out of touch with technology. Unfortunately many insurance agencies need to update their website. If you're not digitally gifted you can still make your prospects and customers think you are.
There are tools available now that make it very easy to build a solid website. You can easily find comparisons of the most popular options with a Google search. Keep it simple, keep it relevant and keep it updated. Insurance agents might not have the budget to host multi-million dollar websites – but you do have the edge of building personal relationships. The website should convey this message.
Include a list of the services you offer, contact information, your mission statement and testimonials. Just make sure it's modern. Online quoting is an option if your business strategy includes acquiring online leads. Again, keep it simple.
3. Mr./Ms. AOL
Recent studies show that most people communicate digitally (text, email, social media) just as much as they do face-to-face. Kids these days, huh? Similar to having an up-to-date website, your email address should also be nothing less than professional. You use it all the time to communicate with your clients after all.
I wish I had a quarter for every groovy_girl_76@aol.com or llamalover@cox.com email address I've seen from agents. It's easier than ever to set up a professional email address that includes your agency domain name. Even if you don't have a website that's state-of-the-art, you can set up an email domain with your agency name very quickly. You will need to print new business cards. But it is worth it. Because, honestly, llamalover does not fill me with a great deal of confidence for the provision of my insurance needs.
4. The Potty Mouth
You would think this one would go without saying. It's about portraying a level of professionalism. Yet some agents casually let out the occasional #$%! when dealing with customers.
The belief is that after feeling out a client the agent will feel out and reciprocate a relaxed atmosphere, as to make them feel comfortable.
But if the client is dropping the f-bomb, that doesn't give you the green light to go shock and awe with reciprocated f-bombs.
Profanity parallels unprofessionalism. Your clients want to feel secure that you're going to be taken seriously when dealing with their policies and potential claims. It's funny how small things like that resonate with people, even if only subconsciously.
5. The Candy Monster
I wouldn't bring this one up if it didn't happen to me. Sitting adjacent to an agent presenting me a quote for home insurance he pulled out a gigantic candy bar and started munching on it.
This wasn't just any candy bar. It was the jumbotron sized variant that's actually just two big bars in one wrapper. No excuses, no shame, just a mouthful of chocolate and creamy nougat.
There really isn't much to say here, except pay attention to detail. The fact that a sugary treat took priority over my needs … well, he didn't get my business, just possible diabetes.
6. The Teenager
Okay, that description isn't fair. We all text. But I've witnessed agents typing up an SMS with me in their office. Keep the use of cellphones at a minimum when interacting with clients. Even if you excuse yourself they will notice.
It's easy to rationalize it as a way to multitask and increase efficiency. Perhaps you are trying to show that you are always on top of issues that arise. But, these days, mobile devices are now seen far more as ubiquitous social devices, so it's important to provide good 'ol undivided attention. It'll go a long way to building respect for the relationship.
7. The Reassurer
Have you ever been in a conversation with someone when they pause (not so) subtly and interject, "to be honest with you"? I have. And every time I think, does this mean you weren't being honest with me before? It goes without saying that honesty is important when building relationships. For agents, building the notion of being trustworthy is just as important. Perception is reality when dealing with prospects.
Always saying something that makes them feel like you're trying to win their trust is discomforting. Be candid, but don't tell them that you are doing so. The easiest way to build trust is to simply do what you promised, on time. If you have an honest practice they will "feel" it and your reputation will speak for itself.
8. Mr./Ms. Unkempt
I've had meetings with people whose nose hairs softly caress their upper lip. People with breath that waters my eyes. And unkempt hair reminiscent of a post-adolescent Teen Wolf.
If you have pit stains or nails so dirty you can plant seeds in them, there's a big problem here.
Of course most agents are not guilty, and if so, not to this extreme. The point is, I'm counting on my agent to help me manage my risk; if they forget to comb their hair, they might forget to cross the t's and dot the i's on my policy.