Philadelphia Insurance Names Bayer as Senior VP of E&S, Promotes Angelo in Southeast
Specialty property casualty insurer Philadelphia Insurance Companies has named Scott Bayer as senior vice president of Excess and Surplus Lines and promoted Tony Angelo to regional vice president for the Southeast.
In his new role, Bayer will manage the company's presence in the non-admitted market, identify profitable target niches, provide additional product offerings to existing agents and expand distribution.
Bayer previously was senior vice president of Casualty for Valiant Insurance Co., a Bermuda based start-up. Prior to Valiant, he worked as senior vice president of Primary Casualty for Liberty International Underwriters in New York.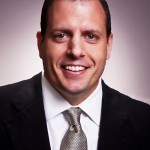 Angelo has been promoted from regional sales manager to regional vice president of the company's Southeast region. He started with the company in March of 2009 and built a $25 million book of business in Alabama in three years, the company said. Before joining Philadelphia, Angelo spent 17 years at Liberty Mutual Group, Willis of Alabama and Federated Insurance Companies in various marketing positions.